Former Gold Report Shows Growth for MR's Top 25
November 15 2018
The Global Research Business Network (GRBN) has taken over the publishing of the AMA Gold Report, the annual compilation of the top revenue-generating MR firms operating in the US. GRBN has published its first report, in partnership with its author Diane Bowers.

<! pod><! pod>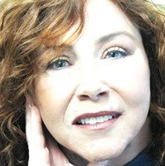 The report was originally created by long-time research industry journalists Jack Honomichl and Larry Gold. Following Honomichl's death in 2013, the report was renamed after his business partner Gold, who passed away in 2015. It has since been authored by Bowers (pictured), who is a consultant at the Insights Association and GRBN. In partnership with Bowers, the report will now be published by the GRBN (formed in 2012 by MR associations EFAMRO, APRC and ARIA) and known as the 'GRBN Global Top 25 Report'.

For the past four years, the report has highlighted the expansion and transformation of the market research industry globally. In 2017, total revenue increased by about $1.5 billion for the Global Top 25 companies, an average growth rate of 5.9%. During the period, revenue for twelve of the Global Top 25 companies was 'flat' or decreased, and the average growth rate for these twelve companies in 2017 is -3.1%. However, one of the Global Top 25 companies experienced a 33% growth in 2017, and even after adjusting for this outlier, the overall 2017 growth rate for the Top 25 is 3.7%.

There are five additions to this year's list: Gartner at number 4 on the list, with revenue of $2.47 billion; Comscore at number 12, with revenue of $403.5m; Forrester, 17th in the ranking, with revenue of $216.4m; Euromonitor at number 19 with $180.0m in revenue; and Informat Financial Intelligence at number 25, with $136.4m. The five dropping out are Mediametrie in France; Video Research in Japan; and Abt Associates, NRC Health, and ORC International in the US.

Five of the Top 10 companies are headquartered in the US - Nielsen, IQVIA, Gartner Research, IRI and Westat; and two in the UK - Kantar and dunnhumby. The top ten is rounded out by Ipsos in France, GfK in Germany and INTAGE Holdings in Japan. The Top 10 companies account for 86.6% ($22.74 billion) of the total 2017 global revenue of $26.24 billion for the Global Top 25.

Elissa Molloy, GRBN Chairperson, comments: 'We are delighted to be able to work with Diane Bowers to publish this prestigious report. This report on the top 25 companies is a great fit with GRBN's mission to promote our global industry. We look forward to sharing it through our global network of associations and partners'.

The full analysis of the trends, as well as the listing of the Top 25 companies and their profiles can be accessed at: goo.gl/RkN8An and the actual Top 25 ranking can be found on page 11 of the report.


All articles 2006-19 written and edited by Mel Crowther and/or Nick Thomas.