Kadence International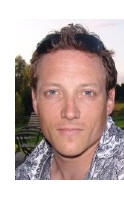 B2B specialist Kadence International has appointed Greg Clayton as Insight Director, to ultimately manage its insight team in Singapore.

He joins with more than seven years' experience in delivering both qual and quant research gained at RS Consulting in London, where he progressed from graduate trainee to Associate Director. Specialising in the financial and IT sectors, Clayton joins with a background in customer journey tracking, new product development and advertising testing.

In his new role, Clayton, who will initially be based in the firm's London office, will focus on enhancing Kadence's offering in the logistics, telecoms and IT sectors.

Group Chairman Simon Everard comments: 'With his wealth of international research experience I believe Greg will be invaluable to our network, and I have high ambitions for what he will bring to our Asian offering.'

Kadence, which opened its office in Singapore in 2004, also has operations in India, Indonesia, Malaysia, China, the US, UK and Australia.

In the summer, the company reported a 40% climb in revenue to £4m during the financial year 2008-09 .

Web site: www.kadence.com .