Meinecke & Rosengarten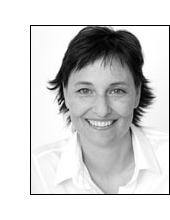 In Germany, research-based marketing consultancy Meinecke & Rosengarten has appointed Iris Viebke to head its new unit which will conduct employee surveys and research for the direct sales industry.

Viebke was recently Managing Partner/Research Manager at fieldwork and panel firm Konkret, prior to which, she owned her own consultancy and worked as a Senior Project Manager at MWResearch.

'We are pleased to welcome Iris Viebke as head of our new unit, to combine her expertise in employee opinions and the direct sales industry,' stated co-founder and Managing Partner Bernd Meinecke.

Hamburg-based qual and quant agency Meinecke & Rosengarten conducts research studies in the food, entertainment, and children and youth sector.

Web site: www.meinecke-rosengarten.de .