Transactis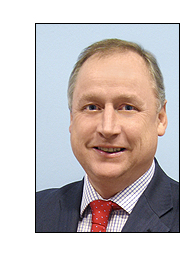 In the UK, customer insight and database marketing firm Transactis has appointed former Experian executive Peter Thompson as Commercial Director and Lisa Chittenden, formerly of Acxiom, as Data Strategy Director.

Transactis, enlarged by its recent merger with insight-based direct marketing firm CDMS, provides insights based on data from customer transactions.

Thompson joins with a 20-year background of leading sales and account management teams in the advertising and marketing sector. Most recently, he was an Associate at consulting firm Everymind, before which he spent 10 years at Experian as head of the firm's Prospect Targeting business, helping clients maximise return on investment from data-driven marketing activity.

In his new role, he is responsible for ensuring the firm provides and develops client products and solutions, while building close relationships with clients looking to boost their database marketing capabilities.

Chittenden has spent more than 20 years working in consumer lifestyle organisations, including CMT, Claritas and Consodata, as well as Acxiom. During this time, her responsibilities have included running analytics teams, designing data products, evaluating data acquisition plans, running database build projects, and developing strategic partners.

At Transactis, she will work under Insight and Strategy Director Ciara Lillis to help clients establish additional ways of utilising existing and new data.

CEO David Steele comments: 'Peter is an essential hire for us, and brings a virtually unrivalled knowledge of the data market. Lisa, who is another big appointment for us, will use her experience and expertise to work with clients to look at what data is useful and what data is available in the market.'

In December, the firm appointed former JaywingDMG Head of Data Barry Smith, as Client Development Director. He has 15 years' experience in development roles with marketing services firms, including Experian Integrated Marketing and Acxiom.

Web site: www.transactis.co.uk .