Nielsen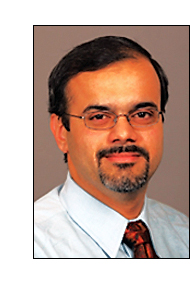 In India, Nielsen has appointed Amit Adarkar as Vice President of its forecasting and NPD unit Nielsen BASES.

Adarkar joins the Mumbai office with 17 years' research experience. Most recently, he was MD of Market Probe's India & Middle East operations, and before this, he worked as Mumbai Brand Head for Synovate. He began his career with IMRB, and later worked for Nielsen companies ORG-MARG and ACNieslen.

In his new role, Adarkar will lead the Nielsen BASES India and South Africa businesses and manage the Unilever account in Mumbai and Johannesburg.

'Amit has proven his leadership skills time and again in successfully growing clients, businesses and organizations,' stated Prasun Basu, VP for Nielsen BASES South Asia, Middle East & Africa, and Executive Director of Consumer Research for Nielsen in South Asia.

'With Amit's astute understanding of the FMCG consumer space, a thorough handle of client's business and marketing challenges and his outstanding people leadership skills, we hope to see him achieve great success for Nielsen,' Basu added.

Web sites: www.nielsen.com and www.bases.com .