MarketShare Partners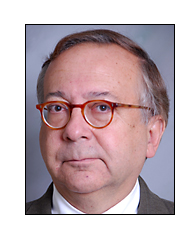 In the US, marketing analytics firm MarketShare Partners (MSP) has appointed Philippe Lebard as Senior Vice President of Strategy and Managing Director.

Founded in 2005, LA-based MSP has developed a suite of proprietary software solutions that enables companies to determine how best to target consumers. Last year, the firm received funding from Elevation Partners, whose MD and co-founder is U2 singer Bono.

Lebard joins from Deloitte Consulting's Consumer Marketing and Brand Effectiveness Group where as Director and Head of the division, he led marketing strategy and implementation projects for several leading global brands.

Previously, he held senior roles with Prophet Brand Strategy, A.T. Kearney, and McKinsey, and served as Senior VP Marketing and Corporate Development for Bongrain. Earlier in his career, Lebard was a Brand Manager at Procter & Gamble.

'Philippe has had a long and distinguished career in marketing strategy and brand effectiveness,' said co-founder and CEO Jon Vein. 'His extensive experience makes him a perfect fit to our senior management team as we continue to grow our business in the US, and accelerate our global expansion.'

Web site: www.marketsharepartners.com .