ESOMAR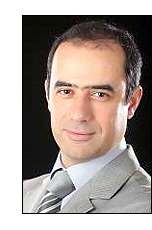 Market research trade association ESOMAR has elected Tarek Ammar as its new representative for Lebanon.

There are currently 80 ESOMAR representatives who serve the needs of approximately 5,000 members in 100 countries.

Ammar, who has spent most of his career in market research, is the CEO and co-founder of ARA Research & Consultancy; a specialized marketing research and consultancy firm with offices in Beirut, Dubai, Abu Dhabi, Doha and Kuwait City. He began his career as a Marketing Analyst at General Motors Distributors in Kuwait.

Helen Parker, ESOMAR Representatives Co-ordinator, says of the appointment: 'Tarek is a veteran market researcher with a deep knowledge of the Arab market. He brings 16 years' of research experience and his passion and commitment will certainly boost the development of our industry in Lebanon.'

Web site: www.esomar.org .