Kline & Company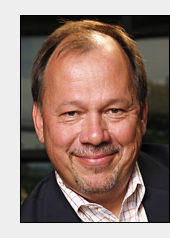 In the US, consulting and research firm Kline & Company has promoted Eric Vogelsberg to the position of Head of its Global M&A and Corporate Development Practice, after 25 years with the firm. Additionally, Glyn Johnson has been promoted to lead the Practice in Europe.

Prior to joining Kline in 1985, Vogelsberg spent 10 years in sales, service, and management roles in the specialty chemicals industry through his association with Hercules Incorporated and the Harshaw Chemical Company.

The firm says the promotion recognizes Vogelsberg's work to expand its M&A portfolio to a full-service, global M&A, and corporate development advisory service.

'Eric has led or been involved with most of the M&A assignments Kline has completed over the past fifteen years,' says CEO Joe Tarantola. 'With his extensive experience, Eric truly understands the process and what our clients need so he can maximize the value we provide to them through the entire cooperation process.'

Before joining Kline in 2008, Johnson was Manager of the Strategy & Finance Practice of Nexant, prior to which he was a Partner at Chem Systems. Earlier in his career, he was Head of New Product/Business Developments in European Vinyls Corporation, and held a range of positions at ICI.

Tarantola notes that Johnson is a key addition to the Practice and further emphasizes the firm's commitment to its M&A and corporate development clients. 'In conjunction with Eric, Glyn's involvement ensures that our clients have access to Kline's most experienced professionals on a local basis.'

Web site: www.klinegroup.com .