Starcom MediaVest Group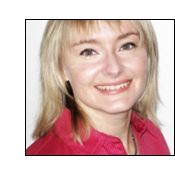 In Hong Kong, media agency Starcom MediaVest Group has promoted Joanna von Felkerzam to the position of Director of Research and Insights for Asia Pacific.

von Felkerzam, who previously worked as Director of Insights and Captivation for North Asia, will report directly to Kate Sirkin, EVP, Global Research Director, with dotted reporting lines to regional CEOs including Bertilla Teo in Greater China, Ravi Kiran in South Asia, Jeffrey Seah in Southeast Asia and John Sintras in Australia.

In her new role, von Felkerzam is tasked with creating and delivering a regional plan aligned with SMG's global research strategy, as well as leading and initiating local research plans. She will also manage regional budgets and staff.

Sirkin says vonFelkerzam's expertise will help the firm 'to deliver more human and future-focused brand experience platforms and partnerships' for its clients.

Web site: www.smvgroup.com .