Harris Interactive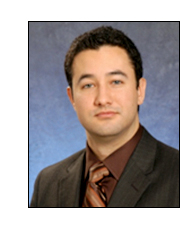 In the US, Harris Interactive has appointed former ORC technology research specialist Manny Flores as Vice President in the Technology, Media and Telecommunications team.

Flores joined Infogroup-owned ORC in 1997 as a Research Intern. During his time with the firm, he held a number of increasingly senior roles, including recently that of VP and Practice Director, Technology Market Insights.

In this role, he focused on the creation of research frameworks and client research approaches for providers of technology software, hardware and services. Additionally, he was accountable for business development activity, hired and managed all practice staff, and directly managed and provided insights on a global customer satisfaction tracking program.

In his new position, Flores is tasked with strengthening Harris Interactive's position in the technology market, as well as identifying, building and maintaining strategic relationships in the sector.

Web site: www.harrisinteractive.com .