Bazaarvoice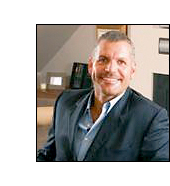 In the US, word-of-mouth (WoM) specialist Bazaarvoice has appointed Mark Riggs as Chief Client Officer.

Austin, Texas-based Bazaarvoice says its Software as a Service (SaaS) social commerce solutions have served more than 120 billion pieces of customer-generated content on more than 850 brand web sites in 36 countries. The company also has offices in Amsterdam, Düsseldorf, London, Paris, Singapore and Sydney.

Before joining, Riggs served as SVP of Worldwide Customer Solutions at software firm Endeca Technologies, before which he was CTO at Sapient Corporation, and VP of Global Services at Business Objects; first for North America and then EMEA. Earlier in his career, he held leadership positions with Cambridge Technology Partners, and Electronic Data Systems.

In his new role, Riggs will focus on redefining what service means for SaaS companies and is tasked with setting a new standard to ensure clients gain measurable value from social commerce.

'Mark's experience in developing and leading global services operations will be a huge asset as Bazaarvoice continues to build out our organization, stated CEO Brett Hurt.

Web site: www.bazaarvoice.com .