MSPA Europe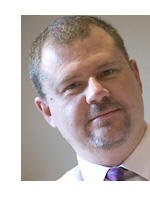 Nigel Cover, Executive Board Director of business performance improvement company Grass Roots, has been appointed Vice President of the Mystery Shopping Providers Association Europe, with immediate effect.

The MSPA has a global membership of more than 300 companies including marketing research and merchandising companies, private investigation firms, training organisations and specialist mystery shopping services, and is dedicated to improving service quality and strengthening the mystery shopping industry. Cover takes on the role for a year, after which he will become President for a two year period.

Meanwhile Jamie Thorpe, Head of Commercial Relations at Grass Roots, has also taken on an MSPA role, as Network Director for the UK and Ireland, charged with improving communication within the MSPA, with its members, and overall within the mystery shopping industry in Europe.

Cover comments: 'The MSPA is a very progressive association and it is essential for our clients, mystery shopping panel and employees that Grass Roots is part of it.'

Grass Roots' own mystery shopping unit conducts 150,000 shops per annum for clients in the retail, financial, automotive, telecoms and leisure sectors. The Group has offices in 16 countries and is online at www.grassroots.uk.com .

The MSPA web site is at www.mysteryshop.org .