Sense Networks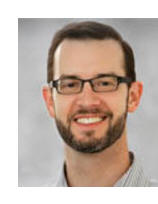 Mobile location analytics company Sense Networks, Inc. has named David J. Petersen as its new CEO.

Formerly an SVP at Nielsen Mobile, Peterson joins with nearly 20 years of professional experience in the mobile, analytics and digital media industries. He joined Nielsen when it acquired Telephia, where he was SVP of Product Management, responsible for growing the company's network testing businesses, and of Business Development. Before Telephia he held a number of marketing and analytic roles in the telecommunications and financial services industries. He has a bachelor's degree in economics from Washington and Lee University and a master's degree in finance from Georgia State University.

Founded in 2006, New York-based Sense Networks employs computer scientists in the fields of human dynamics research and machine learning from MIT Media Lab and Columbia University. The company has developed the Macrosense platform, which leverages location information to provide aggregate behavior data, relevant recommendations, personalization, discovery and churn prediction.

Petersen says he sees 'an enormous opportunity in unlocking the value in location data', and believes it can be done 'in ways that are very safe from a consumer privacy perspective'. He concludes: 'Sense Networks is uniquely qualified to do this based on the analytic technology we've developed and our position in the marketplace.'

Home page: www.sensenetworks.com .