Buyology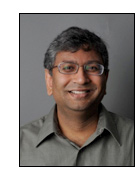 In the US, neuromarketing company Buyology has appointed Rajesh Raichoudhury as Chief Technology Officer (CTO), responsible for developing products and technology to measure non-conscious consumer motivations.

New York-based Buyology takes insights from neuromarketing analysis techniques such as biometrics and semiotics, as well as proven projective technologies for revealing non-conscious insights and motivations. These methodologies are used to analyze the consumer decision-making process.

Raichoudhury joins with more than 20 years' Internet sector experience. For the past seven years, he has run his own online games development firm TGS, prior to which, he served as CTO for computer software developer ATTAP Technologies.

Earlier in his career, he developed the Internet calendar Webcal, which he later sold to Yahoo! He was also an early stage funder of Google, and served as technical adviser to web-based contextual ad platform WhenU.com.

Chairman, Martin Lindstrom says 'Through Raj's leadership and vision, Buyology will be able to utilize the massive power of computerized analysis to uncover insights that were never before available using traditional marketing methods.'

Web site: www.buyologyinc.com .