CASRO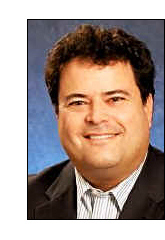 US market research association CASRO has appointed its 2011 Board, including Chair-elect Jeff Resnick, who currently serves as Global MD of Opinion Research Corporation (ORC).

Founded in 1975, CASRO (the Council of American Survey Research Organizations) represents 330 research firms in the US and abroad. Members' benefits include a government and public affairs program, industry surveys, and staff training and networking opportunities.

Resnick (pictured) has served in a variety of roles at ORC, where he has worked for the past 26 years. His particular area of focus is brand and reputation management, and he was instrumental in founding the CNN/Opinion Research Corporation Poll.

Before taking up his current CASRO post, Resnick was elected Chair of the association's Social Media Research Task Force. He will assume the role of CASRO Chair in 2012, when he replaces 2011 Chair Susan McDonald, who is CEO of National Analysts Worldwide.

Other Board members include:


Robin Arnold, CEO of The Gilmore Research Group – re-elected as Treasurer

Jude Olinger, CEO of The Olinger Group – elected as Secretary

Lynnette Cooke, CEO of Kantar Health

Daniel Coates, President of Youth Pulse

Jeffrey Miller, President and CEO of Burke, Inc.

Michael Brereton, President and CEO of Maritz Research, has been named 2012 Chair-elect and will serve as Board Chair in 2013.

Web site: www.casro.org .