Kadence International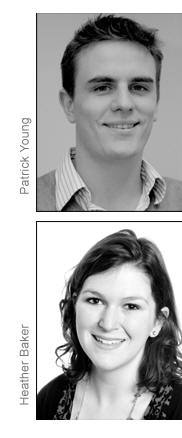 In the UK, Kadence International has appointed former DVL Smith exec Patrick Young as Insight Manager, to work across its global operations, and Heather Baker as a Graduate Insight Executive.

Founded in 1992, Kadence is a privately-owned market research specialist with offices in the USA, UK, India, Malaysia, Singapore, Indonesia and China.

The company recently reported a 59% year-on-year increase in global revenues to $4.2m for the quarter ending 30th September 2010, the first of its new financial year.

Young joins from DVL Smith, where he delivered a wide range of projects using a mix of methodologies. Prior to this, he was a Recruitment Consultant at Pricejamieson.

In his new role, he will manage the lifecycle of insight projects from securing new clients to presenting findings. While based in the UK, he will also work closely with the firmís insight managers across its global network.

Global Chairman Simon Everard comments: ĎAs well as being a regular presenter at the University of Kent, Patrick was also selected to speak at the ESOMAR 2010 Congress in Athens. He has a clear history of providing high quality insight studies, and we very much look forward to the contribution that he will make.í

Baker, who has recently completed a degree in Human Geography at the University of Southampton, joins the team to work on both qual and quant projects.

Web site: www.kadence.com .