Western Union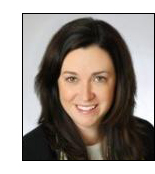 In the UK, financial services firm Western Union has expanded Diane Scott's role to that of Executive Vice President and Chief Marketing Officer, as part of a restructure focused on customer response and business growth.

Since Scott joined Western Union in 2001, she has held a variety of positions including General Manger of the US domestic business and SVP for Marketing in the Americas. Most recently she was Chief Marketing Officer, responsible for leading the group's strategic global marketing development. She was previously the Marketing Director for US West Dex and Izodia Corporation, and began her career working in the ad industry at McClain Finlon Advertising.

In her new role, she is responsible for leading the company's strategic global marketing development, including brand strategy, customer segmentation, customer experience and market research/analytics. She will also oversee corporate communications and corporate social responsibility.

President and CEO Hikmet Ersek says that the changes are being made to the executive team to enable the firm to respond to the needs of global customers more quickly and effectively. 'I have every confidence that this is the right team to guide Western Union to great success. Each of these leaders has an excellent track record and they will help us to execute on our key strategies.'

Web site: www.westernunion.com .