The Nielsen Company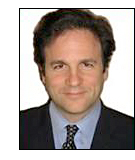 Nielsen has moved IAG Research co-founder Ken Orkin to the position of President, Entertainment & Automotive.

Nielsen acquired IAG in 2008 for $225m from Orkin and his business partner Alan Gould. Most recently, Orkin served as co-CEO of the re-branded Nielsen IAG and Nielsen Advertiser Solutions businesses, which are dedicated to measuring program engagement and advertising effectiveness.

He co-founded IAG in 2000, after working as an executive in the entertainment industry where he founded and managed an independent motion picture development company originated through a creative and financial association with Steven Spielberg's Amblin Entertainment. Earlier in his career, he was an investment banker in Corporate Finance at Merrill Lynch Capital Markets.

In his new role, Orkin will lead Nielsen-branded products including NRG, IAG Entertainment, Entertainment Television, Soundscan, Bookscan, VideoScan, Performance Monitoring, Book UK and the Global Automotive business.

Web site: www.nielsen.com .