EasyInsites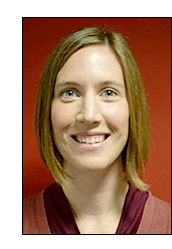 UK-based custom panel solutions specialist EasyInsites has appointed former CFI Group exec Sandra Jehoel as Research Manager, mainly working on full service projects. The firm has also announced plans to double staff numbers by the end of the year.

EasyInsites, which was founded in 2009 by former Research Now directors Charles Pearson and Jo Winning, develops custom panel solutions using technology from Swedish software company Cint AB.

At customer satisfaction specialist CFI, Jehoel was an Account Manager, working on large-scale quant projects and as a developer of interactive reports using the QlikView product. Before joining the firm last year, she obtained her PhD in Psychology at the University of Surrey, during which time she worked as a Researcher at Kingston University and at Holden Pearmain.

Pearson comments: 'To support and continue our growth, we are doubling our staff in all areas of the business over the next several months to ensure that we maintain a very high level of customer satisfaction and are able to continue to successfully bring on board many new customers.'

Web sites: www.easyinsites.com .