Sundance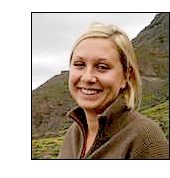 Global brand-building agency Sundance has appointed former Hall & Partners exec Amy Boast as Project Manager, to work across the firm's client base and provide support to project directors and the management team.

Formed in 2002, London-based Sundance offers a range of services focused on consumer insight and strategic planning, including market research, innovation, brand and design planning.

Boast joins from Hall & Partners Europe, where as Senior Project Controller she managed a team of Healthcare project managers. Prior to this she held positions at Synovate and All Global Viewing, and worked at Cape Verde land and property development firm InvestCV Ltd, helping to establish the company's working processes.

Sundance co-founder Daniel Dumoulin comments: 'Amy has already demonstrated the value she places on developing effective working processes and procedures. She also brings great experience from both start-up and larger organisations and I have every confidence that she will become an indispensable member of the team.'

The firm has also promoted Leeat Rac to the post of Project Director and Dumoulin adds: 'Leeat's promotion recognises the excellent contribution that she has made over the past year. She is a crucial part of our future growth plans and has delivered consistently excellent service to clients.'

Web site: www.sundancelondon.com .