Kaleidoscope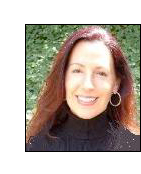 In the US, product development and design firm Kaleidoscope has appointed Ami Becker as Senior Design Researcher.

Founded in 1989, Kaleidoscope provides a range of design services from product inception through to manufacturing, from six US locations and an office in China.

Becker joins with more than 15 years' experience in user and human factors research across multiple industries including healthcare, transportation and software development.

Most recently, she worked for experience design and innovation firm Azinno, prior to which she was Human Factors Analyst at Cincinnati Childrens Hospital Medical Center and a Human Factors Design Specialist for Boeing. Earlier in her career, she worked as a User Experience Researcher at Microsoft.

Web site: www.kascope.com .