BBC Worldwide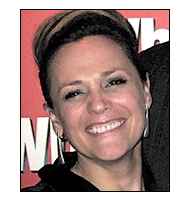 In Sydney, BBC Worldwide has announced the promotion of Amanda McGregor from Director of Marketing to the newly created role of Director of Brands, Consumers and New Ventures for both Australia and New Zealand.

McGregor's appointment comes as the company moves towards a more interactive relationship with its customers both on social media and off-line. The brands for which she will be primarily responsible in the region are: Top Gear, Dancing with the Stars, Doctor Who, Torchwood, BBC Earth and Lonely Planet, all of which already have active forums and blog activity. She will also be looking at other new business areas.

Tony Iffland, GM of BBC Worldwide Australia, said: 'Amanda is the ideal person to drive forward greater consumer, brand and marketing focus across BBC Worldwide Australia, and to support our rapidly growing new business areas. She has demonstrated an excellent track record in developing and exploiting our brands across a range of platforms and I am sure will provide great leadership for the live events and gaming areas of our business going forward.'

Web site: www.bbcworldwide.com .