uSamp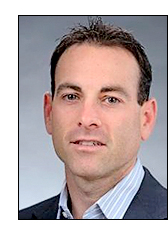 In the US, online sampling and technology company uSamp has appointed Joshua Pink for the newly created post of Senior Vice President, Corporate Sales Strategy & Global Development.

Since launching in 2008, the US-based company says it has built a global panel of more than 5.7 million panellists and fulfilled in excess of 10,000 market research projects.

Pink joins from online community company Think Passenger, where for the prior four years he served as VP of Business Development. Before this, he was VP, Strategic Development at Washington Mutual for nearly six years.

uSamp co-founder and CEO Matt Dusig comments: 'A dynamic, achievement-oriented executive like Josh - with more than a decade of post-MBA experience... will be an outstanding addition to our team.'

Web site: www.usamp.com .