Reachable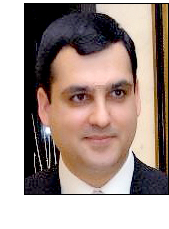 In the US, social CRM company Reachable has appointed Amit Khanna as its Chief Data Officer. Khanna previously worked in senior database roles for marketing information company infoGROUP.

Khanna will be responsible for all of Reachable's data efforts and will report directly to Reachable's CEO, Al Campa.

Khanna worked for over ten years at infoGROUP (formerly infoUSA), and held several leadership roles, including President of Strategy and Planning, President of Technology and Database Compilation, and President of Database Licensing. He also led the company's most successful SaaS products, infoUSA.com and Salesgenie.

Al Campa, Reachable's CEO said: 'We welcome Amit to the Reachable team. We feel there is a great opportunity to combine social data and traditional business information to create enterprise social graphs and help users uncover connections to people they want to know. Amit brings to Reachable tremendous experience in the world of data. He is the right person to drive our data strategy and lead our data team.'

Reachable is based in Palo Alto, CA and Salt Lake City, UT, and is online at www.reachable.com .