Effective Measure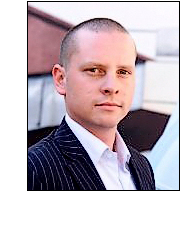 Digital audience specialist Effective Measure has moved its co-founder James Robertson to its new regional office in Singapore, where he is joined by South East Asia (SEA) Regional Director, Dinesh Arasaratnam and India Vice President, Abhimanyu Sareen.

The firm, which was founded in 2007 in Melbourne, Australia, also has offices in Bangkok, Sydney, New York, London, Singapore and Dubai.

Robertson (pictured) set up the company in 2008, having previously worked for Visual Sciences, Nielsen//NetRatings and Red Sherriff. He will now lead the new operation in Singapore.

Before joining the company in December as Regional Director MENA, Arasaratnam was Client Development Director at Metro Research, and Business Development Manager for TNS Worldpanel (now Kantar Worldpanel).

For nearly eight years before joining Effective Measure, Sareen ran import house East of India, prior to which he worked in equity sales at ABN AMRO Bank.

In their new roles, Robertson, Arasaratnam and Sareen will work across Asia to support the firm's involvement in the 'developing digital ecosystem'.

Effective Measure Chairman Richard Webb says investing in 'emerging Asia' is one of the top priorities for the firm, which intends to 'significantly expand' its investment and presence in the region.

Web site: www.effectivemeasure.com .