Full Circle Research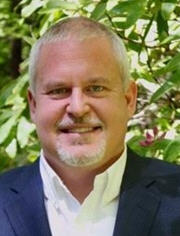 Potomac, MD-based Full Circle Research has appointed former Lightspeed exec Tobin Bailey, Jr. as VP Client Development.

Bailey has spent more than fifteen years in executive-level positions at MR firms including Research Now/E-Rewards, Neilsen Entertainment, Disney and most recently Lightspeed Research. In his new role he will be based in Oregon, thereby extending Full Circle's footprint coast-to-coast - the firm already has offices in the Greater Metropolitan Washington DC Area, Connecticut and Texas.

co-CEO Adam Weinstein says of the appointment: 'We brought Tobin on because he makes perfect sense for us. We wanted more than a proven sales leader. We wanted someone who deepens Full Circle's acumen: Tobin's experience not only compliments our consultative approach but adds worthwhile dimension to our abilities to service current and potential clients'.

Full Circle was recently named no.917 in the Inc. 5000, and is the first and only US-based, online consumer sample provider to earn ISO 26362 certification. The company offers HoNoR (Holistic Next-level Research), which combines advanced technology, flexible community strategies and heavyweight quality controls.

Web site: www.ilovefullcircle.com .