Burke, Inc.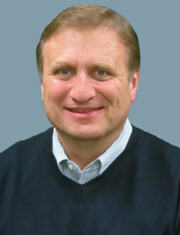 Cincinnati, Ohio-based Burke, Inc. has promoted Xavier Quenaudon to Senior Vice President, Client Services.

Quenaudon joined the company in 2013 and has been instrumental in growing its Customer Experience business through 'thought leadership and astute consulting', says the firm.

He began his career working with Dr. Claes Fornell, the founder of the American Customer Satisfaction Index (ACSI) and spent seventeen years at Fornell's firm, the CFI Group. He rose to Partner in the firm and was elected to its Board of Directors, before leaving for three years in senior roles at Synovate / Ipsos Loyalty.

John Thomas, SVP Client Services, and Managing Director of Burke Healthcare comments: 'In working with him, Xavier's clients have a strong partner and leader who is dedicated to providing top quality research. He earns their confidence with his knowledge of and expertise in Customer Experience and Loyalty programs'.

Web site: www.burke.com .