Ford Motor Company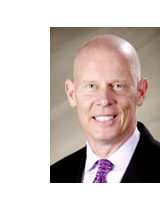 Ford Motor Company has re-hired auto industry veteran Ken Czubay as VP/US Sales and Marketing to oversee sales and marketing of Ford, Lincoln and Mercury vehicles in the US.

Czubay, who has 38 years of automotive experience and served in a variety of management and executive roles at Ford from 1970 to 1983, rejoins the company from his current positions as President of Southeast Toyota Distributors, EVP of parent company JM Family Enterprises, and President of JM Lexus. Previously he worked in sales and marketing positions with Nissan North America; as an Executive with auto dealership, the Suburban Collection; and in several executive positions with Southeast Toyota Distributors.

In a statement, Czubay said he was glad to be returning to the company: 'I am joining Ford for the chance to work with a group of committed, energized colleagues who are really embracing the challenge of restoring a great American icon. Once you have been at Ford, it's always in your blood. I couldn't be more excited to be coming home.'

In his new role, he will report to Jim Farley, Ford Group VP/Marketing and Communications, and the pair will work on advertising, sales strategies and product introductions.

Czubay's direct reports include John Felice who becomes General Marketing Manager Ford, Lincoln, Mercury.

Ford manufactures or distributes automobiles in 200 markets across six continents. With about 260,000 employees and about 100 plants worldwide, the firm is online at www.ford.com .