Ziment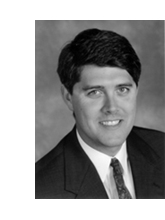 US healthcare and pharma market research consultancy Ziment has promoted Josh Rossol to the post of Chief Methodologist.

Rossol has been with Ziment since 2003, most recently as Senior Methodologist. In his new role, he will be responsible for working with clients to deliver creative multivariate techniques, and will also lead product development.

'Josh has been a great asset to the company over the years,' said CEO John Tapper. 'Josh has been a key part of many of our complex client engagements, and has been involved in building our game-changing approaches.'

Ziment is the strategic primary marketing research company of Ziment Group, providing customized intelligence and solutions to the healthcare and pharmaceutical industries worldwide.

Web site: www.ziment.com .