Disney Media Networks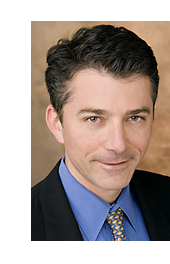 In the US, Disney Media Networks (DMN) has promoted Peter Seymour to the position of Executive VP of Strategy and Research.

Seymour was most recently Senior VP Strategy, where he helped develop the division's long-range growth strategies and led the recent launch of DMN's advertising research lab. He began his career with the firm in 1996 as Manager of Strategic Planning, and prior to his most recent role, worked as Senior VP of Strategic Planning, where he was responsible for The Walt Disney Company's overall corporate development activities. He has a BA in Economics and Asian Languages and an MBA from Stanford Graduate School of Business.

In his new role, Seymour will be responsible for overseeing research and media planning for the Disney ABC Television Group. In addition, he will continue to help executives grow their businesses, coordinate strategy across the division, evaluate new business, pursue investment and acquisition opportunities and expand the company's international presence.

He reports to DMN Co-Chairs George Bodenheimer and Anne Sweeney.

DMN comprises a wide range of broadcast, cable, radio, publishing and Internet businesses including Disney-ABC Television Group, ESPN, Walt Disney Internet Group, ABC-owned television stations, and a supporting headquarters group.

Web site: www.disneyabctv.com .

Last summer, the educational arm of The Walt Disney Company partnered with MR firm Maritz to launch 'CustomerExperienceAdvantage Plus', designed to help organisations learn about and replicate Disney's customer service practices.