The Association for Downloadable Media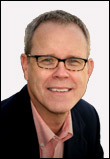 In the US, The Association for Downloadable Media (ADM) – which provides standards for advertising and audience measurement – has appointed media strategist Phil Wilson as Director, to coordinate and support its volunteer member chair activities.

Wilson joins with a background in new media, the radio industry, and the non-profit sector. His past two years have been spent working with online media organizations through Localtone Systems; a company he co-founded, dedicated to user-generated and listener-controlled content across multiple platforms. Prior to this, he held programming and operations management roles with a number of broadcasters, including CBS Radio.

'Phil's appointment fills our critical function to provide the Association with a full spectrum of project tracking and accountability service to our member constituents,' says Chris MacDonald, ADM Chairman. 'We are honored to have made such a targeted and high caliber appointment.'

Through its volunteer membership, the ADM provides leadership in and organization of advertising and audience measurement standards, research, education and advocacy to all those involved in portable media.

Web site: www.downloadablemedia.org .