Conquest's iSpark to Measure Gut Reaction
UK agency Conquest has launched a concept testing product, designed to measure gut reaction to new product ideas.

<! pod><! pod>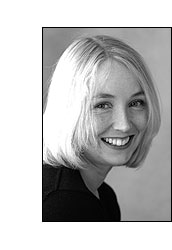 The new iSpark tool incorporates the firm's Metaphorix system, which measures unconscious emotional reactions to brands by tapping into the metaphors consumers use to describe and express their feelings. Last year, the system won the firm the MRS Research Breakthrough Award.

iSpark uses avatar-based methodology and interactive animations to evaluate the immediacy and intensity of individual attraction to a new idea. It engages respondents by turning them into participants, while avoiding over-reliance on 'purchase intention' and verbal scales that the firm says are less accurate response markers, particularly at early stages of concept development.

Explains Director Melanie Cameron: 'Our experience is that traditional concept screeners can be misleading and make it harder for marketers to identify winning ideas. Gut reactions are more accurate markers of a consumer's intention to act than a verbal or 'considered' response.'

London-based Conquest, which conducts both qual and quant research, employs 40 staff and has a turnover of c.£6m.

Web site: www.conquestuk.com .