infoGroup Sees Q2 Revenues Tumble
ORC parent and database giant infoGroup has reported an 18% decline in second quarter revenue to $122.2m (from $148.5m in 2008).

<! pod><! pod>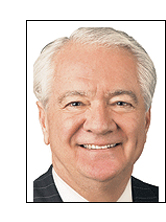 During the period, EBITDA was $8.6m compared with $16.6m in 2008. As a result of the cost cutting initiatives that kicked off last year and continued through the second quarter, the firm says it was able to offset most of the revenue decline experienced in the quarter.

In total, the company recorded $12.5m in costs during the quarter for restructuring, non-recurring and non-cash charges. This included $1.9m in legal and professional fees related to the SEC investigation, $6.9m in restructuring costs for severance associated with headcount reductions and facility closures, $3.2m for impairments and write-down of assets, $0.1m in litigation settlement charges and $0.4m in non-cash stock compensation expense.

'During the second quarter of 2009, the company achieved an incremental $2.3m of cost savings,' stated CFO Tom Oberdorf. 'Year to date, we have recognized $8.4 million of cost savings from both our first quarter and second quarter initiatives, which will continue through the year, as well as new initiatives in the third and fourth quarters, which will further compound our savings.'

CEO Bill Fairfield said that the company was seeing a slightly positive attitude in the market place, which had not been present recently.

'We are pleased with the progress we have made during the past several quarters on moving the business forward in spite of the economic headwinds', said Fairfield. 'It is probably too early to call a trend, but we are cautiously optimistic.'

Yesterday, infoGroup named Roger Siboni as its new Chairman of the Board, replacing Bernard Reznicek who took on the role last year.

Web site: www.infogroup.com .