Partners Target the Affluent
In the US, custom research firm Chadwick Martin Bailey (CMB) has joined with specialist marketing firm AgencySacks to provide insights to companies that target the affluent consumer.

<! pod><! pod>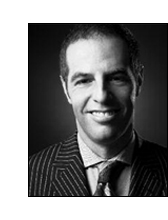 Their new Affluence Collaborative will link marketers with researchers, practitioners and an advisory panel of thought leaders, while providing a forum for discussion and debate to uncover data about the affluent consumer segment.

Four quarterly reports will provide in-depth quantitative reviews, partly on a specific theme of interest and partly dedicated to current topics.

These reports will also benchmark key measures, allowing members to see changes in perception and behaviors over time. Additional topical pulse surveys will be conducted to provide instant insight on trends and events.

Data will be collected online via interviews among three sub-groups of the affluent population, as well as the mass market. This will enable a comparison of attitudes, perceptions and behaviors among different income levels, while tracking key measures over time.

In addition, members will have the opportunity to customize research by adding proprietary questions and including their own customers as respondents in the surveys. First results are due in the fourth quarter of 2009.

'We brought together a combination of researchers, practitioners, and thought leaders for the explicit purpose of making this a holistically-conceived business, much more than a traditional research product,' stated AgencySacks Partner Andrew Sacks. 'The contributions and analyses of the group elevate the research to practical information that can and will affect a company's bottom-line.'

The Affluence Collaborative is now accepting membership from businesses on a category-exclusive basis, covering everything from retail to airlines and real estate to technology.

Web sites: www.agencysacks.com and www.chadwickmartinbailey.com .