ACE Unveils Online Research Definitions
Researchers who joined together to form the Association Collaborative Effort (ACE) last September, have announced their first combined effort – a set of terms and definitions for online research.

<! pod><! pod>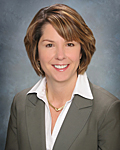 With the aim of increasing online data quality, understanding of online research, and the transparency of online research operations, the new 'association-powered' terms and definitions have been developed to provide a common baseline for all industry participants.

ACE is encouraging online research suppliers and buyers to provide continuous input to the terms and definitions to promote a growing base of knowledge about online research.

Chairperson Anne Hedde – who recently left her position as Global CEO of Lightspeed Research to become President, Ipsos ASI Global – comments: 'Online research has been plagued by a lack of common understanding of terms. Clarifying and agreeing to one set of definitions is a foundational development that the entire industry can build on.'

The new terms and definitions can be accessed through all ACE member association web sites and are also available via wiki at www.aceinfo.org .

The group of six associations – including recent members ESOMAR (World Association of Research Professionals) and Canada's MRIA (Marketing Research & Intelligence Association) – has a combined membership of more than 50,000 individuals and 1,000 corporations representing all segments of the research industry.