comScore Tables Person-Centric Web Site Measure
In the UK, online measurement firm comScore has submitted a proposal to the electronic arm of the Audit Bureau of Circulation (ABCe), to develop a new 'person-centric' gauge for web site traffic measurement.

<! pod><! pod>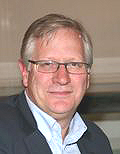 ABCe currently delivers both monthly and daily data on unique user/browsers, based on industry-agreed definitions from JICWEBS (the Joint Industry Committee for Web Standards): these cover measurement of devices, not people.

comScore's suggested approach would integrate its panel and site server data to adjust for potential overstatement of audience size caused by cookie deletion. It is based on the firm's own research which shows that by calculating cookie deletion rates from an online panel, and applying adjustments to web site server data, accurate user (ie people-based) metrics can be delivered.

Feedback from the research showed that 23.5%% of UK Internet users cleared their web site cookies in a month, or had them cleared by automated software. This, the firm says, indicates that relying on web site server data alone is likely to be exaggerating the size of a site's audience by as much as 140%.

comScore believes that by identifying the cookie deletion issue and integrating panel-centric data with site server files, it is able to resolve the cookie overstatement issue and arrive at a person-based view of the online audience.

The proposal has been submitted to the ABCe for consideration by its Internet Technical Group and by JICWEBS as part of the current debate regarding industry-audited metrics for measuring online audiences.

'In conjunction with the ABC, we propose to resolve the issue of panel versus site server data once and for all, and arrive at an industry agreed-upon standard for the measurement of unique visitors,' explained Mike Read, SVP and MD, comScore Europe.

The firm's white paper, 'Proposal for a New Person-Centric Measure for Web Site Server Measurement in the UK' can be downloaded here .

comScore President and CEO Magid Abraham talks about The Dawn of Hybrid Measurement this month in MRT, MrWeb's new section for Market Research Trends, Technologies and Techniques.