Synovate Extends Oncology Monitor
Synovate Healthcare has expanded the reach of its Global Oncology Monitor to eight new markets in the Americas, Europe and Asia.

<! pod><! pod>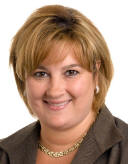 The monitor previously covered thirteen markets: the US, the UK, Spain, Italy, France, Germany, Poland, Japan, China, South Korea, India, Australia and Taiwan. It now also covers Canada, Mexico, Brazil, Portugal, Russia, Belgium, Turkey and the Netherlands.

'The feedback we received from our pharma and biotech clients revealed there were no reliable patient data resources for these emerging and high-growth markets,' explained Jackie Ilacqua, SVP and Head of Global Oncology. 'With the launch in these new markets, clients will have access to local market information, and will no longer be 'flying blind' in terms of their product's use or market penetration.'

Oncology is the single largest therapy area within Synovate Healthcare. Last year, the firm acquired US research agency Oncology Inc., to incorporate its proprietary research solutions into Synovate's own global oncology portfolio.

Web site: www.synovate.com .