YouGov Launches 24 hour Omnibus
In the UK, online research agency YouGov has launched a 24-hour omnibus service to enable clients to obtain instant reaction on breaking news stories or key issues.

<! pod><! pod>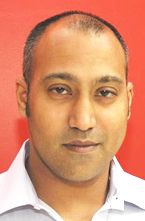 Its new 'fast track' service will interview 1,000 18+ year old British adults on a daily basis, and results will be delivered to clients within 24 hours.

Questionnaire design and results analysis (by standard demographics) are included in the new service and standard cross-breaks include gender, age (18-24, 25-34, 35-44, 45-54, 55+), regions, social class (ABC1 / C2DE), children in household, working status and marital status.

'Allowing our clients the opportunity to obtain results on a daily basis without sacrificing quality has always been of paramount importance,' stated Head of Products, Ray Martin. 'The 24 hour Omnibus adds to our great portfolio of omnibus services, with which we aim to cater for all our client's needs.'

Web site: www.yougov.com .