Rentrak Acquires Nielsen Box Office Arm in $15m Deal
Multi-screen measurement firm Rentrak Corporation has acquired Nielsen EDI, which provides measurement information and research solutions to the movie industry.

<! pod><! pod>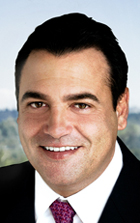 As part of the deal, Nielsen will enter into a long term data license agreement with Rentrak for continued access to certain box office sales information for some of its existing products and services that currently use or feature such data.

Nielsen EDI, which will be integrated into Rentrak's AMI division and its Box Office Essentials business, captures box office results from more than 50,000 movie screens in 14 countries.

Box Office Essentials provides real-time, web browser-based and 24/7 access to data relating to movie release titles. Ron Giambra, Rentrak's EVP Theatrical Worldwide said that its expansion will provide a 'truly unified view of the global motion picture consumer'.

The combination will provide box office results for the US, Canada, Australia, Argentina, Brazil, France, Germany, Hong Kong, India, Japan, Korea, Mexico, Russia, Spain and the UK, covering 90% of the global box office market.

'While EDI has been an important part of the Nielsen portfolio, this transaction allows our entertainment group to focus on its core businesses and those parts of the company that are most aligned with our long-term strategy,' explained Eric Weinberg, President, Nielsen Entertainment.

The transaction, which is expected to close in the first quarter of 2010, is subject to consultation with employee representative bodies and other regulatory requirements.

Separately, Rentrak yesterday announced a deal with TV station Sunflower Broadcasting, to launch StationView Essentials, a new analytical service providing local TV audience estimates based on digital set-top data.

Web sites: www.rentrak.com and www.nielsen.com .