Millward Brown Ramps Up Neuroscience Practice
Millward Brown has added five team members to its Neuroscience Research Practice, formed in March to extend the services offered by its existing advertising and brand research unit.

<! pod><! pod>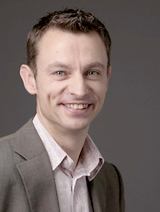 The practice was established by Graham Page, following six years of R&D into the application and benefits of applying neuroscience to marketing. In his global role as EVP of the Neuroscience Practice, Page is currently supported by Nikki Westoby, who holds a PhD in Cognitive Neuroscience.

New members include:
North America

Barbara O'Connell, who has 14 years' Millward Brown experience and a PhD in Experimental Psychology.

Europe

Pawel Ciacek, who was a founding member of Millward Brown's Polish business and leads the innovations function in the country.
Iwona Kolodziejczyk, who previously worked as a neuroscientist and has a PhD in Biology, specializing in Psychophysiology. Since joining Millward Brown Poland two years ago, she has focused on neuroscience solutions.

Africa, Middle East and Asia Pacific

Andrew Jerina (AJ), who has worked at Millward Brown since 2005 in both the UK and India, and has extensive experience of research in developing markets.

Latin America

Luis Gabriel Mendez, who is an experienced pharmaceutical researcher, currently manages Marketing Sciences and is a member of the Innovations team in Mexico.
'It is fantastic that we have a group of individuals who are highly-qualified in both market research and neuroscience joining the practice,' stated Page. 'The core ethos of the team is to integrate neuroscience and established research tools, to equip Millward Brown to deliver that additional, relevant insight to clients globally.'

Web site: www.millwardbrown.com .