Research Panel Asia Opens 24/7 Centre in Philippines
Research Panel Asia (RPA) has opened a 24-hour operations centre in the Philippines, to help accelerate project turnaround.

<! pod><! pod>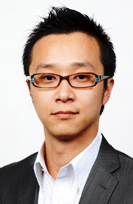 The firm - which is a subsidiary of Japanese Internet service company EC Navi - already has a Japanese panel of 1.5 million users, and aims to roll out a Chinese panel of 300,000 users by the end of 2010.

Earlier this year, RPA established a subsidiary in Korea, and launched its 'Panel Now' service site. The new service has been established to enable the firm to reply to clients and provide quotations 24 hours a day, regardless of time zone differences between Asia, the US and Europe.

President Shogo Nakazato says that through the new facility, RPA aims to offer a one stop, multi-country project service, to secure both 'panel and operational quality'.

Web site: www.researchpanelasia.com .