Omnicom Opens Annalect for Digital Data Analytics
In the US, media services specialist Omnicom Media Group (OMG) has launched a data and analytics firm called Annalect, with the aim of providing 'better consumer insights, more precise audience targeting, and more effective media investment strategies'.

<! pod><! pod>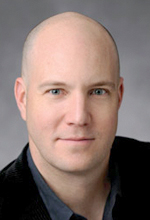 OMG is the media services division of advertising, marketing and corporate comms giant, Omnicom Group.

Its new company brings together more than 300 digital and analytic experts from across OMG specialty divisions. Services offered include: media analytics, business intelligence, tools and dashboard systems, econometric modeling (Brand Science), search (Resolution Media) and the DSP trading and data management platform.

Scott Hagedorn (pictured), a digital and direct marketing veteran who is currently CEO of OMG's PHD USA, has been named CEO of the new firm.

Hagedorn describes Annalect as having been designed to 'optimize the opportunity through the lens of digital and consumer behavior'.

His leadership team includes digital exec Damian Blackden as President, International; business intelligence specialist Tony LoFrumento as CMO; and Steve Katelman as Director of Global Partnerships.

In addition, the analytics function will be led by Joe Masucci, who was previously head of sister agency OMD's business intelligence group.

Web sites: www.omnicommediagroup.com and www.omnicomgroup.com .