MBO Slims Down YouGov's German Subsidiary
Online research specialist YouGov's German arm YouGovPsychonomics has disposed of its subsidiary 'Great Place to Work Deutschland' (GPW Germany) through a management cash buy-out of shares valued at c.£800k.

<! pod><! pod>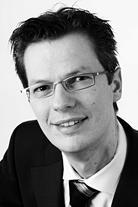 The management buy-out team comprises Andreas Schubert (pictured), currently CEO of YouGovPsychonomics, who will hold the controlling interest, and Frank Hauser, the CEO of GPW Germany. Recruitment is underway for a new CEO of YouGovPsychonomics to succeed Schubert following his move to GPW.

GPW Germany surveys employees and assesses company culture to identify the 'Best Companies to Work For'. The company organizes competitions and related publications under a license agreement with the Great Place to Work Institute, based in California.

YouGov plc CEO Stephan Shakespeare says the sale will benefit GPW Germany staff and clients, while allowing YouGov to further focus on its strategic market research business in Germany.

'We are very excited about this acquisition as I have been involved in developing GPW's business in Germany since its inception here,' states Schubert. 'We look forward to building on GPW's leading role in helping German companies to improve their corporate performance and raise the quality of life for their employees.'

Shakespeare adds. 'Andreas Schubert has made a tremendous contribution to YouGovPsychonomics over the past ten years and we wish him and his team at GPW every success in the future.'

Web sites: www.yougov.com, www.psychonomics.de and www.greatplacetowork.com .