Asian Roll Out for OoH Measurement Tool
Out-of-home specialist 1-2-1VIEW has launched the InterFace audience measurement tool, which houses a web camera to detect viewers of digital signage displays, and count footfall at each point-of-display.

<! pod><! pod>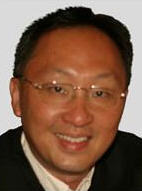 1-2-1VIEW - which is headquartered in Singapore, with additional offices in the Philippines and the US - develops digital signage and media management systems with one-to-one targeting and real-time effectiveness measurement capabilities.

Its new tool, which collects data in real-time through the Internet, is based on 'viewership validation' technology that allows digital signage network operators to capture viewer behaviour. The system counts the number of people looking at display screens, while tracking the duration of each view.

As well as determining how long people watched a display, the system can determine if the viewer is male or female, along with broad age ranges such as adult, senior and youth, according to CEO Alfred Chong. He adds: 'Many media space owners and location management have already commented on how the added ability to deliver and track audience activity on their existing digital displays is going to be of value to them.'

Web site: www.121view.com .