Arbitron CEO to Stay Until 2013
Media ratings giant Arbitron has extended CEO William Kerr's employment agreement for a further year to January 2013, in recognition of the leadership role he has played during a year of 'extraordinary events'.

<! pod><! pod>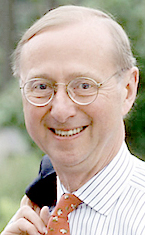 Kerr took up his post in 2010, after former President and CEO Michael Skarzynski resigned after allegedly making a 'misstatement' in his testimony before a US congressional committee hearing.

At the time, Arbitron was still embroiled in a long-running controversy over claims that its PPM (Portable People Meter) audio tracking device undercounted minority radio listeners. Since taking up the leadership role, Kerr has negotiated settlement agreements with Spanish Broadcasting System (SBS) and the PPM Coalition over these claims.

He has also presided over a client-focused restructure which saw five members of Arbitron's executive leadership take on additional responsibilities.

'In the past year, Bill has led Arbitron through extraordinary events. Thanks to his guidance and to the hard work of the people at Arbitron, the company is now better positioned to enhance the competitiveness of its radio ratings services, to enter new markets and deploy its resources for long-term growth,' stated Philip Guarascio, Chairman of the Arbitron Board.

Before becoming CEO, Kerr had served on Arbitron's Board since 2007, while working as Chairman of the Board of publisher/broadcaster Meredith Corporation. He joined Meredith in 1991, and was subsequently the firm's CEO for 11 years.

Web site: www.arbitron.com .