Ad Groups Launch Digital Currency Initiative
In the US, three advertising trade groups have launched the 'Making Measurement Make Sense' initiative, with a remit to develop digital metrics and cross-platform measurement solutions as currency for the media buying sector.

<! pod><! pod>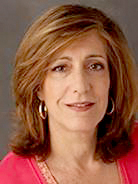 Partners the IAB (Interactive Advertising Bureau), ANA (Association of National Advertisers), and 4A's (American Association of Advertising Agencies) will be supported by management consulting firm Bain & Company and strategic advisory firm MediaLink.

The trio says the absence of a consistent approach to measuring and assessing the effects of digital media has resulted in a 'cacophony of competing and contradictory measurement systems', contributing to a complex and costly supply chain for the industry.

'Making Measurement Make Sense' has three primary objectives: to define standard metrics and measurement systems, to analyze the current digital measurement situation, and to define a common currency for measuring online exposure.

The initiative will also aim to develop generally accepted standards for brand impact measurement online, while creating an effective methodology for cross-media measurement.

The program is intended to expand and accelerate the work done to date by the IAB and the Media Rating Council (MRC), which have developed a number of standards for digital measurement including Audience Reach Measurement Guidelines and Click Measurement Guidelines.

'As more consumers have migrated to digital media, marketers have sought to follow them by deploying interactive campaigns,' explains Sherrill Mane (pictured), SVP Industry Services, IAB. 'The 'Making Measurement Make Sense' initiative gives the industry the opportunity to understand how to follow and connect with the consumers targeted by these campaigns, and how to measure both within digital and across media platforms.'

Web sites: www.iab.net , www.ana.net and www.aaaa.org .