Cello's Research Arm Back in Profit; Makes Acquisition
UK-based insight and marketing group Cello has reported flat revenue for the year 2010 (£59.9m), but also a return to operating profit of £5.5m from a 2009 loss of £1.5m. Cello has also announced it will buy US healthcare communications company MedErgy HealthGroup from its owner DVC Worldwide.

<! pod><! pod>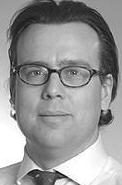 Gross profit in the research and consulting division - which includes Leapfrog, 2CV, MRUK, RS Consulting, Insight Research Group, and MSI - rose 3.6% to £36.9m in 2010 (2009: £36.3m).

'2010 saw a strong performance, particularly in our research and consultancy operation,' stated CEO Mark Scott. 'Our focus on the healthcare market and our increasingly global client base have resulted in robust profit growth.'

Cello will buy MedErgy for an initial $5.5m in cash and the issue of 5.8 million new Cello ordinary shares valued at around $3.2m. Additional payments totaling up to $3.5m may be payable in April 2014, subject to performance conditions.

MedErgy was founded in 2002 by its current CEO Julia Ralston. Ralston and other current members of the senior management team will be given 12% of the sale price, while owner DVC Worldwide will receive the remaining 88%.

The firm's key services include strategic consultancy, scientific communications, and medical education and clinician learning.

Scott said that the acquisition will accelerate the group's expansion as a 'leading healthcare research and communications business' and provide greater exposure to international clients.

'We plan to continue to internationalise our operating base in 2011 and strengthen our focus on our core client sectors. The acquisition of MedErgy, announced today, will accelerate this process,' Scott added.

Web sites: www.cellogroup.co.uk and www.medergygroup.com .