comScore's Soaring Revenue Matched by Expenses
Online measurement firm comScore has reported a huge increase in revenue for the first quarter - up 47% to $53.0m versus the previous year - but has turned a small profit into a small loss as a result of a rise in expenses.

<! pod><! pod>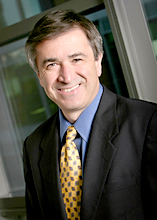 The firm's first-quarter loss of $334k compared unfavourably with a small profit of $229k a year earlier, but President and CEO Dr Magid Abraham was in buoyant mood given the very substantial rise in revenue. Subscription revenue jumped 45% to $44.8m and project revenue 58% to $8.2m. International revenue shot up by 97% over first quarter 2010 and now represents 23% of the firm's total.

Net income in the first quarter increased 54% to $7.7m and deferred revenues grew by 42% to $73.3m compared with $51.5 million in the first quarter of 2010.

'We are pleased with the business momentum we are seeing and the integration of the acquisitions we made in the second half of 2010 [is] proceeding well,' states Abraham. 'In particular, we are excited about the recent launch of our highly differentiated web analytics tool, Digital Analytix, that has received an enthusiastic customer reception.'

The company is anticipating full-year revenue growth of between 35% and 37% over 2010, and a pre-tax loss of as much as $5.8m.

Abraham, who owns around 1.3m shares in the firm has recently sold 12,000 of them at an average price of $22.44 each.

Web site: www.comscore.com .