Sparrow to Advise Pollster Populus
UK polling firm Populus has appointed ICM founder Nick Sparrow as a Special Advisor, providing guidance on business growth and methodological innovation.

<! pod><! pod>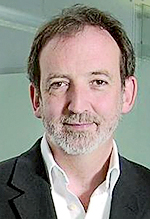 Sparrow (pictured) founded ICM in 1989 and he and his fellow directors sold the firm to Creston in 2006. Sparrow continued to lead the company until his departure last year.

At Populus, he will work with former ICM Direct MD Patrick Diamond, who joined Populus earlier this year to lead the firmís data collection and processing business Populus Data Solutions.

He will also work closely with Rick Nye, the Populus Director responsible for all the companyís political polling work.

Nye comments ĎNickís track record in keeping ahead of the curve in opinion polling methodology is legendary. Iím looking forward to involving him in the development of robust methodological solutions for our clients.í

Sparrow joins Populus following the temporary departure of the firmís co-founder Andrew Cooper, who has taken leave of absence to become Director of Political Strategy at 10 Downing Street, working directly for Prime Minister David Cameron.

Web site: www.populus.co.uk .