YouGov Back on Track Led by US and UK Growth
In the UK, YouGov has announced preliminary results for the year ended 31 July 2011, with revenue growing 26.9% to 56.1m and adjusted operating profit 39.5% to £5.3m. The results reflect organic revenue growth of 9% as well as US acquisitions.

<! pod><! pod>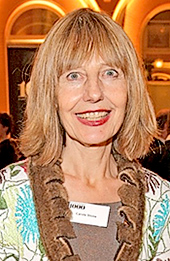 Adjusted operating profit margin rose to 9.4% from 8.5% a year previously, and reported profit before tax of £0.4m represented a huge improvement on the £10.6m loss 12 months earlier.

The US is now the firm's largest market, with revenue up 231% during the year to £15.9m thanks mostly to the acquisitions (organic growth was 32%). UK revenue also outperformed the market, up 13% to £13.7m with Omnibus and SixthSense performing well, and UK profit margin at 24% is currently well ahead of the US figure (12%). There was good growth in Scandinavia (revenue up 19% to £8.3m), but more mixed results in Germany (revenue down 17% to £11,4m) where custom research 'remains challenging', and in the Middle East (£7.5m revenue, up 4%) due to the expected scaling down of the historic Iraqi contract. Global revenue from BrandIndex rose 35%.

The company's balance sheet remains strong, with net cash balances of £9.4m after acquisition payments totalling £8.1m. Cash balances in 2010 were £15.6m.

CEO Stephan Shakespeare said the US acquisitions were delivering ahead of expectations, while the firm's core model was 'working well across both the existing and acquired businesses'. He expects 'good revenue growth to continue this year, despite the anticipated end of the historic contract in Iraq by the end of 2011.' Shakespeare also promised that YouGov's new interactive web site would be live in November, supporting 'innovative tools for social media analysis and marketing'.

Shakespeare says the company will focus in the next year on growing its core business and extending its now established model to new markets, although it remains open to addint 'tuck-in' acquisitions 'if the right opportunities arise'.

Web site: www.yougov.com .

Separately, according to tonight's Evening Standard (www.thisislondon.co.uk ) Carole Stone, who co-founded opinion former subsidiary YouGovStone and sold her share back to YouGov in June, received around £700,000 in cash and £100,000 in shares.